Crypto News Week #33 – Ethereum Hits 8-month Highs as Merge Approaches
U.S. sanctions Tornado Cash, Ethereum Merge is finally here, Huobi to sell majority Stake, Ethereum price breaks key resistance: These and more in this week's Crypto News.
Top Crypto News Headlines Of The Week
Huobi founder is reportedly in talks to sell a majority stake in the Huobi cryptocurrency exchange to SBF and Justin Sun.

The U.S Treasury has sanctioned Tornado Cash amidst reports that the crypto Mixer has been a tool for money laundering.

ETH2.0 is finally here! After 7 years, The Merge is set to solidify Ethereum's journey to Proof-of-Stake.
Top Stories Of The Week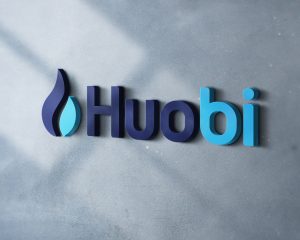 Huobi's founder Leon Li is reportedly in discussions with investors about selling a majority stake in the company. Depending on the terms of the agreement, Huobi could be worth up to $3 billion, according to a report released by Bloomberg on Friday. Li apparently wants to sell off almost 60% of the company. According to the source, an agreement might be reached this month.
According to Bloomberg, Huobi is in talks with FTX's Sam Bankman Fried and Justin Sun, the creator of Tron with respect to buying the shares.  Bloomberg received confirmation from a Huobi representative that Li had explored a potential sale with a number of institutions.
According to them, "He hopes that the new shareholders will be more powerful and resourceful and that they will value the Huobi brand and invest more capital and energy to drive the growth of Huobi," Sun confirmed to Bloomberg that he has not yet discussed the share sale with Li. Huobi, one of Asia's top cryptocurrency exchanges by volume, was established in China in 2013 but now has its headquarters in Seychelles.
According to data from The Block Research, at its peak in late 2020, it had a market share of more than 25% among cryptocurrency-only exchanges. But as competitor Binance has seized a larger and larger share of the market, its share has diminished over time and is now only about 5%.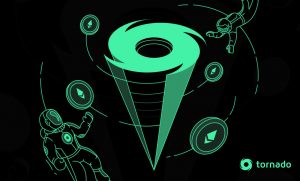 On Monday, the United States placed sanctions on the virtual currency exchange Tornado Cash, claiming that it assisted hackers, particularly those from North Korea, in laundering money to cover their tracks after committing cybercrimes.
Tornado Cash, one of the biggest mixers the Treasury identified as problematic, has reportedly laundered more than $7 billion in virtual currency since its creation in 2019, according to a senior Treasury Department official. The action taken on Monday effectively bans Americans from interacting with the mixer and freezes all U.S. assets of the company.
The Lazarus Group, a well-known hacker organization supported by the North Korean government that has carried out several data breaches with political and sometimes financial motivations, has laundered at least $455 million through Tornado Cash, according to the Treasury.
Officials from the United States and South Korea claim that North Korea is in control of thousands of hackers who steal money, including cryptocurrencies, to fund its weapons programs.
This Week's Market Sentiment
Data from TradingView reveals that on August 13, ETH/BTC broke crucial resistance to cross 0.08 BTC. For Ether the largest altcoin, the increase is significant because the region around 0.075 had been a problematic sell zone that had previously held bulls in check since January.
ETH/BTC is currently attempting to hold onto the recently attained level as traders wonder how long its strength might persist. The ETH/USD price hit $2,000 overnight, as Cointelegraph previously reported, marking a crucial psychological threshold that hasn't been crossed since May. On-chain analytics company Glassnode noticed a tendency toward investing heavily in altcoin and observed a desire among investors to increase risk exposure in the current context. 
"According to Swissblock's Altcoin Cycle Signal, some of bitcoin's force tempered as investors divested into altcoins in a lower-risk environment," co-founders Yann Allemann and Jan Happel wrote in the latest edition of their "Uncharted" newsletter: "Since ethereum's merge became clearer, ethereum has outperformed bitcoin, driving altcoins higher."
Despite months of price growth, traders remain cautious as they looked at possible Ether price targets. 
"$ETH to $2200 as long as we stay above $1737," popular account Crypto Chase summarized. 

"LTF trend v bullish: I'm eyeing breakout if $2k is claimed –> $2.4K," fellow account Karoush AK noted.

Mainstream Adoption Of The Week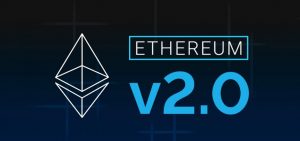 On a Consensus Layer Call held last week, Ethereum core developers discussed potential dates for The Merge as they get ready for one of the most anticipated events in the sector and in Ethereum's history.
With the Merge, Ethereum will switch from proof of work to proof of stake. Paris and Bellatrix are the two upgrades. The second section is when The Merge is completed. The Paris event will take place when the network reaches a specific total terminal difficulty (TTD), which is related to the network's hash rate.
During the call, the core developers discussed which date would be most appropriate and reached a rough agreement on dates for the two major upgrades. They agreed on epoch 144896  for the Bellatrix upgrade. That means it will occur on September 6th. The date for the Paris upgrade is targeted at a TTD of 58750000000000000000000, approximately September 15th. These dates are approximate and could change over the next few days and weeks.
Due to variations in block times and hash rates, some of the dates may also change. The developers also mentioned that on August 23, the foundation will publish a blog post with data on client releases.
The Merge is anticipated to happen after the Bellatrix mainnet update but before the end of September. There may be a manual override if the Ethereum hash rate falls dramatically, which would slow block time and delay the anticipated time for The Merge.

Exclusive From SaTT

SaTT has huge news this week to share with its prestigious community members as it marks yet another listing milestone. To celebrate this listing, SaTT has announced a brand new campaign to reward and thank users for their unwavering support.
Here's how you can take part in the JustMoney x SaTT Campaign:
Make a Tweet about SaTT's new listing on JustMoney
Mention @SaTT_Token & @JustMoneyIO
Include a picture of the campaign kit
Include #crypto #listing
See complete information here.
Last week, SaTT revealed that they have successfully launched a Tiktok oracle. This will enable more users to earn crypto With SaTT through Tiktok social networks.
Here's a step guide if you're interested in joining:
Explain what SaTT is during your TikTok & add a picture of the campaign kit
Say "Earn crypto with your social networks"
Write a positive sentence about SaTT in your description
Include #SaTT #crypto #influencer
Mention & Follow @satt.io on TikTok
Mention https://satt.io
For more information, kindly visit the campaign website.
This Week's Crypto Meme
We hope you enjoyed this week's edition of crypto news. For a peek at our previous edition of crypto news & blockchain news, click here.